Connection Strings: Google PubSub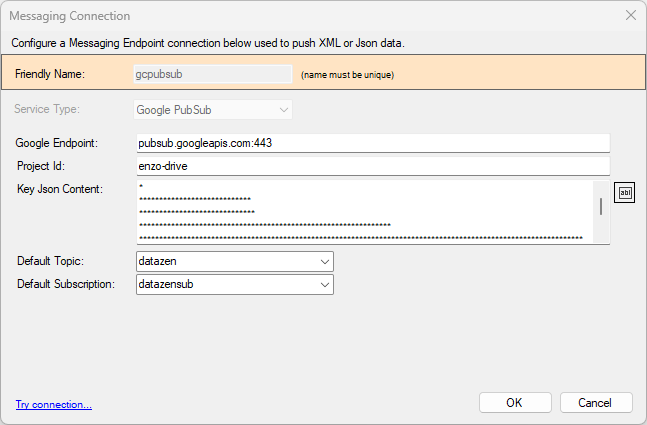 To configure access to a Google PubSub queue, enter the Google endpoint (usually pubsub.googleapis.com:443), a Project ID, a Google Key JSON Document, and the default topic and subscription.
WARNING: The Google Endpoint is not an HTTP URL; it does not start with HTTP.
Access Your OAuth 2.0 JSON

To configure and access your Google OAuth 2.0 JSON key, login to your Google Cloud Console and select your Google Project.
If you do not have an existing OAuth 2.0 Client, create a new OAuth Client ID credential. Choose Desktop App for the application type, and click Create.
Click on the download button to acess your Key JSON document and paste it in the above configuration screen.