Connection Strings: CosmosDB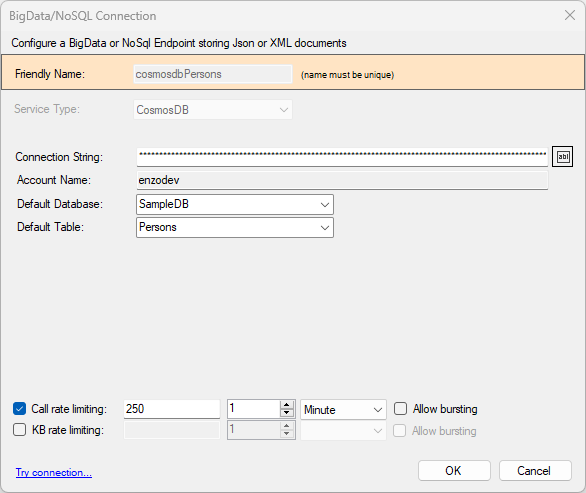 To configure a CosmosDB connection, simply enter the Azure Connection String of your CosmosDB Database here. The account information will be automatically displayed.
You may select a default database and table/collection to use.
Because this setting relies on an underlying HTTP/S Connection, it is possible to also specify Rate Limits. See the Rate Limiting section in this documentation for further information.