Enzo Server is a service that allows you to access a large number of endpoints, flat files, heterogeneous databases, PaaS/SaaS services and protocols natively using the power of the SQL language. With Enzo Server, you can orchestrate data events across platforms, copy/move data, and query/explore information across services using a single connect to Enzo Server.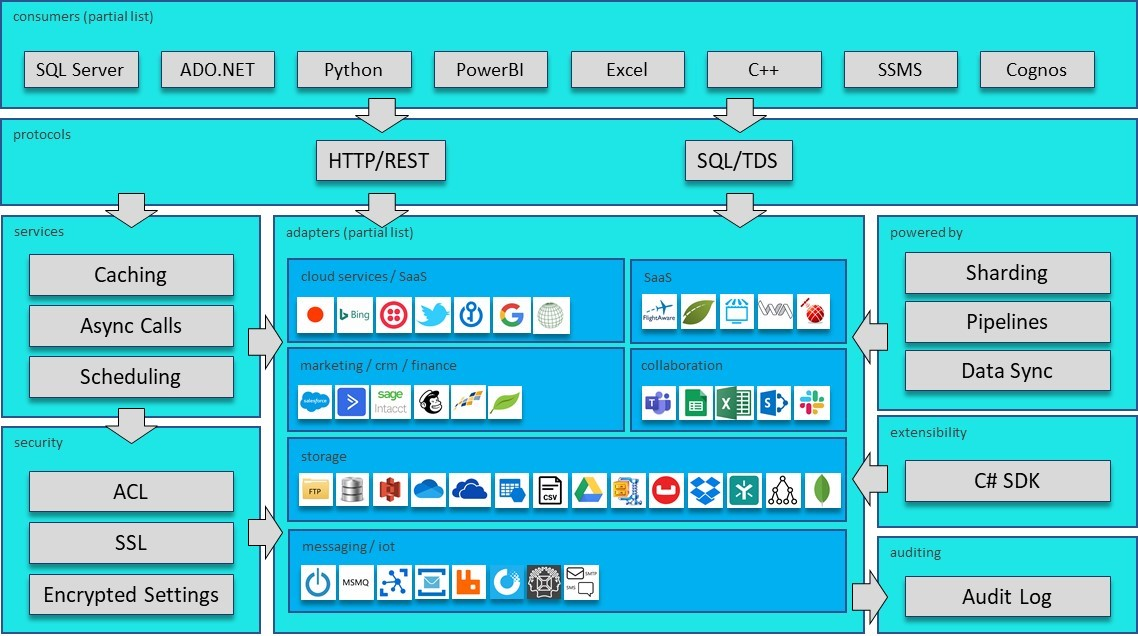 With Enzo Server, you can connect to any supported target system from a variety of consumers such as Excel, SQL Server (through Linked Server), PowerBI (limited support), Cognos, and virtually any programming language.
You can also communicate with remote platforms using HTTP/S commands just as easily.
Some of the benefits of using Enzo Server include the ability to abstract various/complex security protocols, centralize and hide the actual credentials used against remote systems, and create automated business processes using the SQL language quickly.
For a complete list of target systems you can access, see the list of adapters available here.
Enzo Server is a native SQL and HTTP/S server that allows you to connect to a large number of systems without requiring the deployment of ODBC drivers. Since Enzo is a server platform you can configure it centrally and leverage capabilities that ODBC drivers cannot offer natively.