PARQUET FILES
Our products help you manage Parquet Files, from creation to replication.
READ / QUERY PARQUET FILES
...using Enzo Server
---
Query Parquet files directly from SQL Server Management Studio. Enzo Server is best for querying data sources ad-hoc and explore content directly within SQL Server Management Studio, in real-time.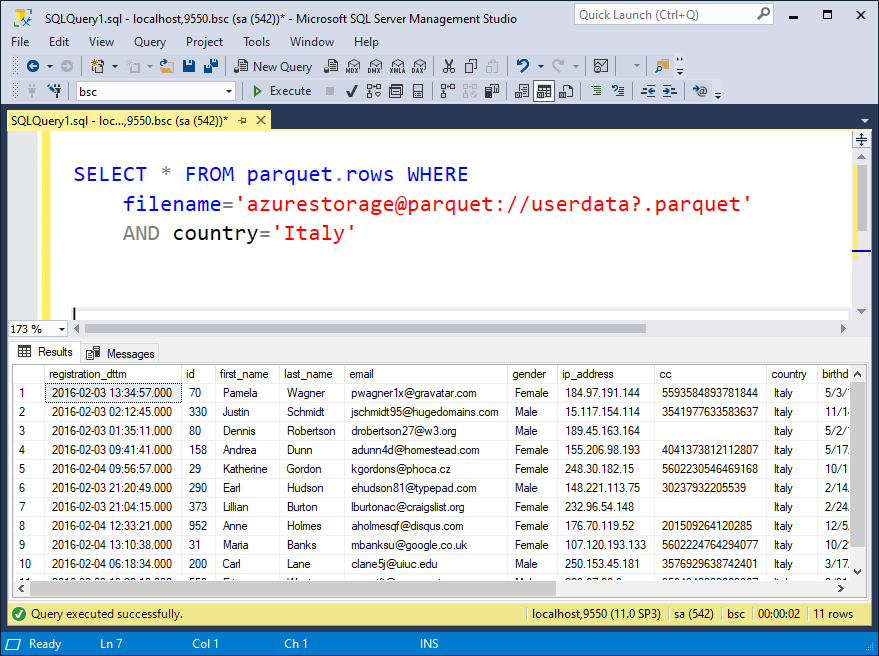 See the Parquet Adapter documentation
...using DataZen
---
With DataZen you can read Parquet files to export data into other platforms, such as a relational database, other file formats, or automatically detect changes made to Parquet files and forward these changes into a messaging hub of your choice.
Learn more about DataZen
Read the blog: Replicate Parquet files to SQL Server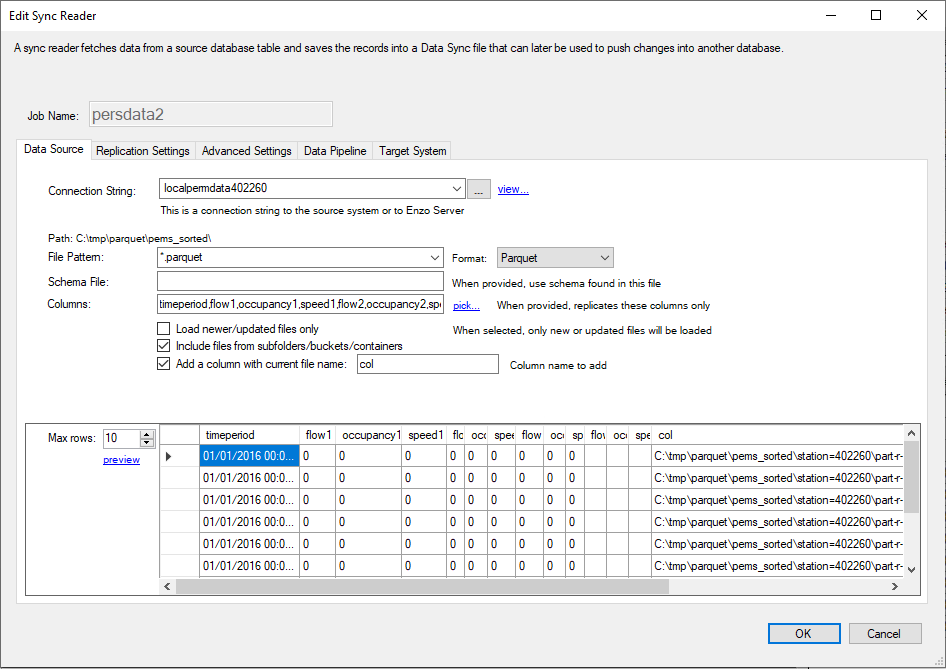 ...using Explorer
---
With Enzo Explorer, you can view the content of Parquet files located on your local machine, shared drive, FTP sites, or in the cloud (Azure Blobs/ADLS or AWS S3 buckets).
Read more about Enzo Explorer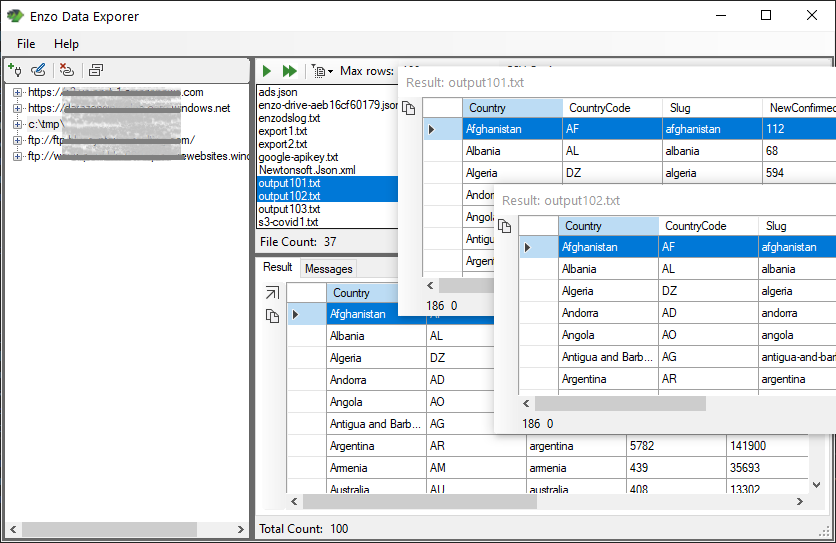 CREATE/UPDATE PARQUET FILES
...using DataZen
---
As a replication technology with built-in change detection, including content-based data distribution and support for schema drifting, creating or updating Parquet Files is best done with DataZen.
Read more about Enzo DataZen
Read the blog: Import Tweets as Parquet Files into Azure Synapse