SECURED CORPORATE, CLOUD & B2B DATA REPLICATION
Replicate Virtually Anything


DATAZEN can extract data from any source system, identify changes if desired, and forward to any target system, anywhere.
See if we support your data replication scenario!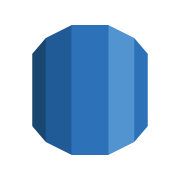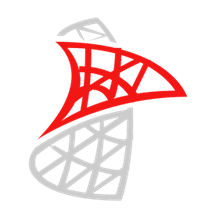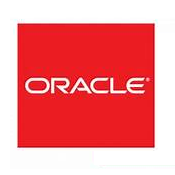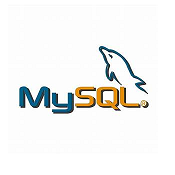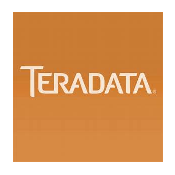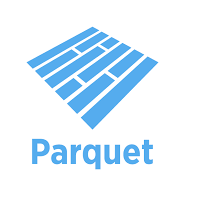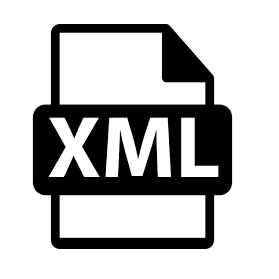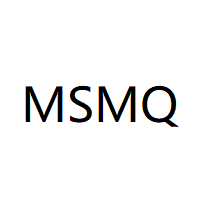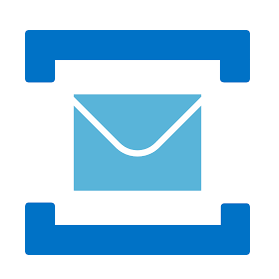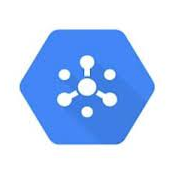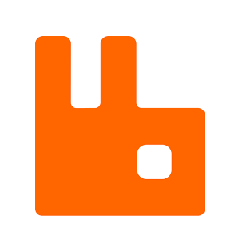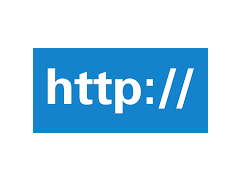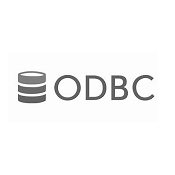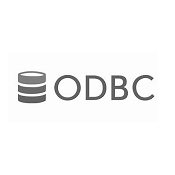 Change Data Capture
---
DataZen automatically detects changes from any source system using a high performance Change Data Capture (CDC) technology and forwards these changes to any platform.
DataZen implements a universal CDC engine with separate readers and writers for maximum flexibility and scalability.
Data Copy & Masking
---
Copy data to reporting databases, across production and test/dev environments, and implement data masking for enhanced data privacy.
Example showing production to testing data copy with masking and hashing.
Secured B2B Data Replication
---
Securely share specific tables/views from any internal database with business partners using PGP encryption and cloud drives.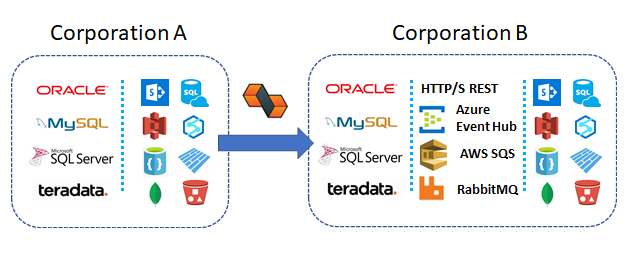 Share data with business partners securely.
Cloud Adoption
---
With DataZen you can replicate changes using a micro-batch approach and forward changes to any system, including Azure Event Hubs, AWS SQS, RabbitMQ, Kafka, and HTTP/S endpoints.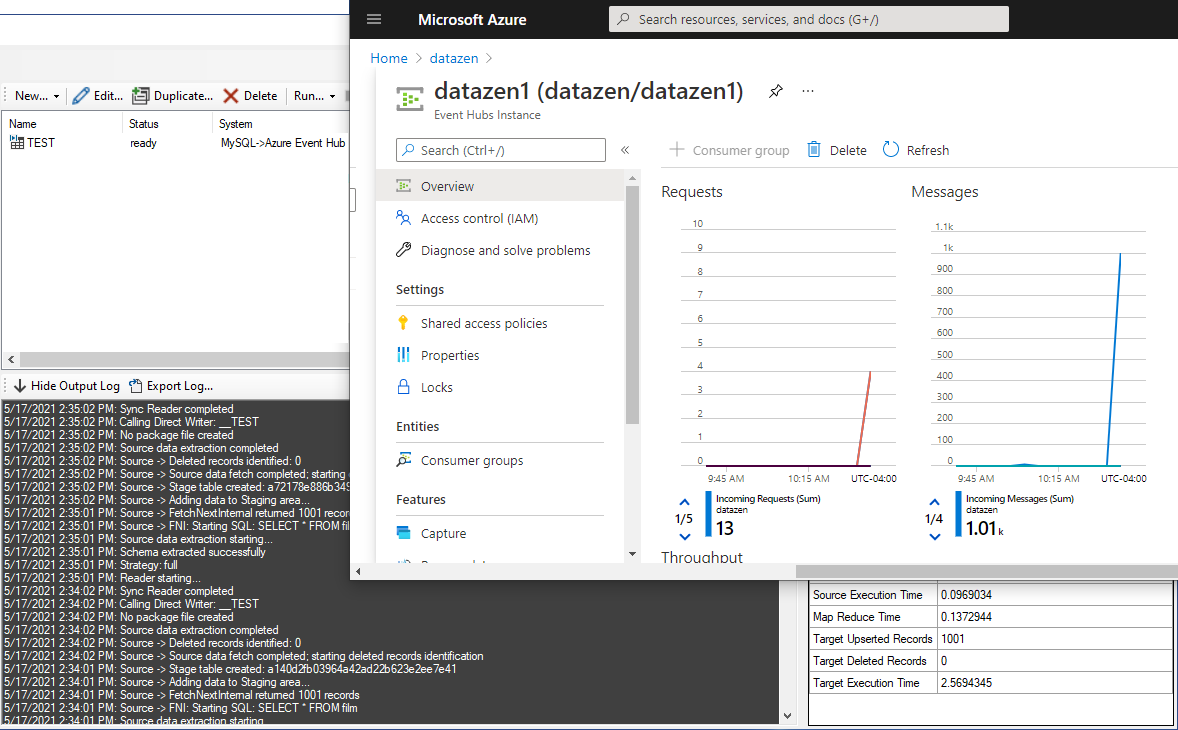 Example: forward data from MySQL table to an Azure Event Hub.
KEY TECHNICAL FEATURES
RELATIONAL MESSAGING CDC
As a Message Publisher, DataZen can forward database changes to messaging platforms or HTTP/S endpoints such as the Azure Event Hub, Azure Message Bus, AWS SQS, Kafka, Google PubSub, MSMQ, and RabbitMQ.

READ THE BLOG
B2B DATA REPLICATION
Read how ENZO DataZen helps setup a secured Business to Business (B2B) data exchange topology, including one-time data transfers and ongoing data replication, and how this solution offers a loosely coupled, eventually consistent, and system agnostic architecture.

READ THE BLOG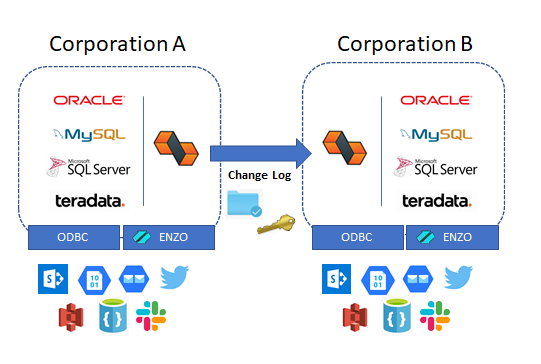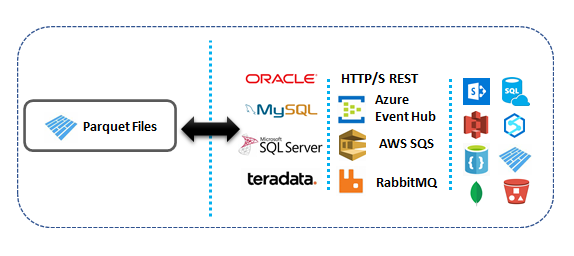 PARQUET FILES SUPPORT
DataZen allows you to read Parquet files, extract changes, and forward them to any target platform. You can also write and update Parquet files and distribute records across files using record-based bucketization. Supports files stored in Azure Storage, AWS S3, and local drives.

READ THE BLOG
IN-TRANSIT DATA MASKING
Discover how ENZO DataZen allows you to copy production data into lower environments, regardless of the target database, for testing and development purposes with data filtering, masking and hashing for privacy and compliance.

READ THE BLOG


MESSAGING CONSUMER & FORWARDER
preview
DataZen can act as a Messaging Listener (AWS SQS, Azure Bus, Azure Hub, Google PubSub Kafka, MSMQ, Rabbit MQ) and forward payloads to other messaging platforms or extract JSON or XML payloads and forward to any other platform as a data set.


DATAZEN comes in three Editions: Standard, Advanced and Enterprise.
You can try DataZen free for 30 days - simply download and install to get started.
Standard




For small to medium size companies that need simple database replication.

Advanced




For companies that need all the security features of DataZen and more advanced features.

Enterprise




For large companies that need all the advanced features of DataZen including messaging hub and Parquet file support.




$499 / agent / yr






$2,999 / agent / yr






$7,999 / agent / yr




Direct Replication Jobs

Each Job has 1 Reader & 1 Writer

Built-In Scheduler

Relational / ODBC Sources and Targets

Max Number of Jobs

10

25

unlimited

Muticasting & Replay

Separate Reader & Writer Jobs

PGP Encryption

Encrypt Change Log Files

RBAC Security

(Role Base Access Control)

Advanced Heuristic Options

(Advanced Data Replication Options)

HTTP API

Messaging Targets

RabbitMQ, AWS SQS, Azure Event Hub...

Parquet File Support

Read and Write Parquet Files

Email Support

Limited

Included

Included

Priority Support

(additional)

(additional)

Product Maintenance
Security fixes and upgrades

Included

Included

Included
All DataZen licenses are renewed yearly at the posted price
Priority support options are available; contact us for more information
---