THE ANY-TO-ANY DATA REPLICATION ENGINE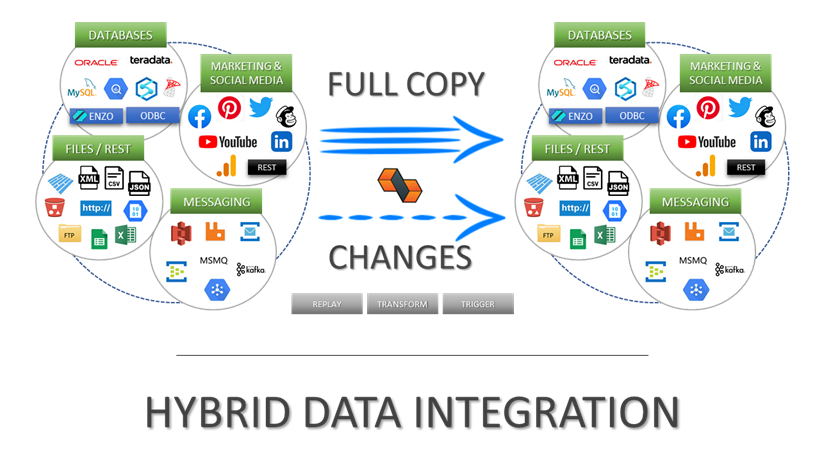 Universal any-to-any data replication
Automatic change data capture (CDC)
Access REST, CRM, ERP and Social Media
On-the-fly Parquet/JSON/XML file replication
Any-to-any messaging hub forwarding
Full replay and forward capabilities
FULL DATA COPY
---
Copy data from any source into any target system easily using point and click configuration. The data is transformed automatically in the format that makes sense for the target system.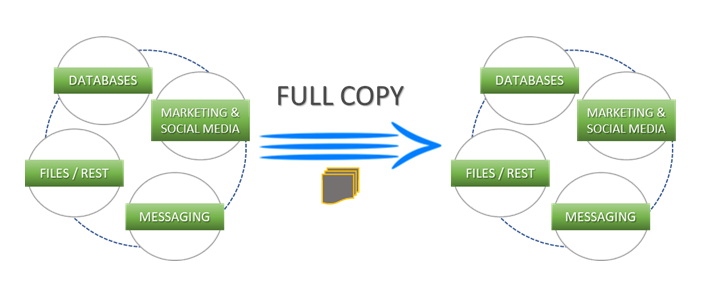 CAPTURE CHANGES
---
Built-in fully automatic change detection from any source system, including REST APIs and flat files, and forward the resulting change logs to one or more target systems.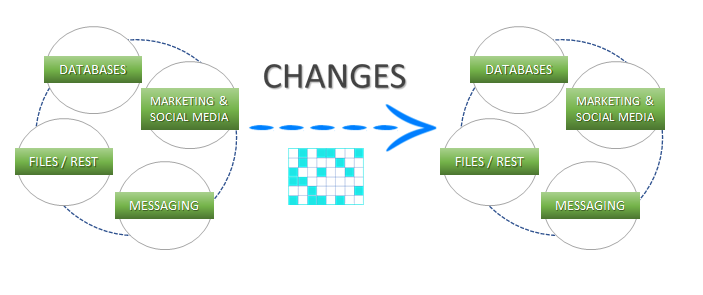 REPLAY CHANGES
---
Replay changes captured from any source system on any target system at any time, and exchange captured logs with business partners for easy B2B integration.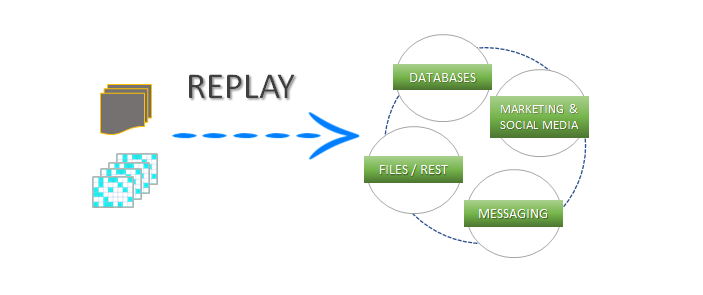 DATA PIPELINE
---
In-line data transformation makes it possible to apply seconday filters, mask data as needed, add dynamic columns and ensure data quality.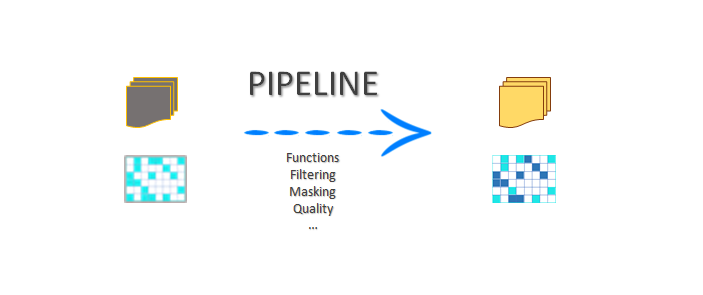 MESSAGE EXCHANGE
---
Exchange messages directly or with custom payload formatting between RabbitMQ, Kafka, Azure Event Hub, Azure Message Bus, AWS SQS, MSMQ and Google PubSub easily.

HTTP/REST APIs
---
Call any REST API and authenticate with OAuth 2.0, Bearer Token, Basic Auth and more. Built-in paging capability and payload transformation so the data can be replicated to any target.

DATAZEN comes in three Editions: Professional, Advanced and Enterprise.
You can try DATAZEN free for 30 days - simply download and install to get started.
Professional




For small to medium size companies that need simple database replication.

Advanced




For companies that need all the security features of DataZen and more advanced features.

Enterprise




For large companies that need all the advanced features of DataZen including messaging hub and Parquet file support.




$1,999 / agent / yr

$999 / 5 Job Packs / yr






$2,999 / agent / yr

$999 / 5 Job Packs / yr






$7,999 / agent / yr




Max Number of Jobs

10

10

unlimited

Direct Replication Jobs

Muticasting & Replay

Job Scheduler

Databases / ODBC

Sources and Targets

HTTPS/REST API

Sources and Targets

Messaging Hubs

Sources and Targets

Flat Files

Parquet, XML, JSON, CSV
Sources and Targets

Job Triggers

Data Pipeline

DATAZEN REST API

Advanced Security

RBAC and PGP Encryption

Email Support

Limited

Included

Included

Priority Support

(additional)

(additional)

Product Maintenance
Security fixes and upgrades

Included

Included

Included
All DataZen licenses are renewed yearly at the posted price
Priority support options are available; contact us for more information
INSTALLATION
---
Step-by-step DataZen Manager and DataZen Agents installation guide.
Download PDF
USER GUIDE
---
Architecture overview, job configuration settings, options, and monitoring.
Download PDF
HTML API
---
View the online documentation for our HTTP API allowing you to manage replication jobs.
View Documentation
---