Herve Roggero
Chief Business Kahuna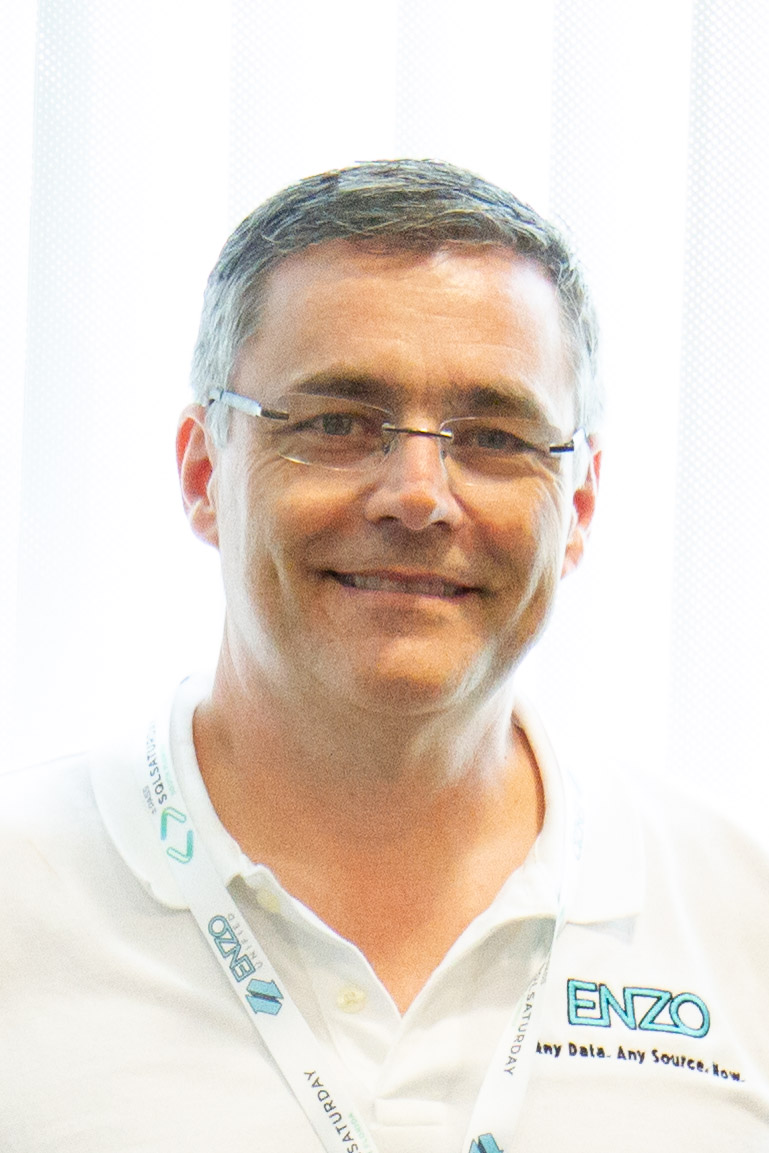 You could say that Herve Roggero has been pounding on a keyboard since the age of 6. As a bright, active kid, Herve's mom knew she had to channel his energy and gave him a choice: Sailing lessons or Piano lessons.

Ever the creative thinker, Herve didn't hesitate to choose piano. The early training gave him some essential life lessons, such as the importance of discipline. But music teaches another important lesson that many in the technology industry recognize: How to be creative within a structured math-based environment.

He became interested in technology as a young teenager, quickly mastering an early gaming console – the TI-99/4A -- and rapidly moving on to hack into the system and reverse engineer how it worked. He went on to study Aeronautical Engineering in France, before moving to the US and getting an MBA in Finance.

A highly-skilled systems architect, Herve was a Microsoft Azure MVP for many years and is an expert in building high-end data platforms. He has designed technical systems for a wide variety of global industries, including the first-ever fully-automated hoteling system created for PricewaterhouseCoopers (PwC). Other high-profile clients include The Weather Channel, PeopleSoft and Washington Mutual. He is an accomplished author in the technology space and frequent speaker whose casual style proves to be both educational and entertaining.

Herve's background provides him with a unique perspective and understanding of the underlying importance of data within any organization. He believes that organizations are short-changing their technology staffs – and their own goals – and that simplifying data management with a tool like Enzo Unified can create volumes of efficiency, leading to more fulfilling, productive work for the entire technology team. This drove Herve's interest in pursuing SQL as a core language for the Enzo product.

Today, Herve's distinctive combination of business knowledge and ability to master complex technical solutions serves him well as the founder of Enzo Unified where he also carries the title of Chief Business Kahuna. In this role, Herve serves as the company's managing partner.

As for the piano, that's still a very active part of Herve's life. He has composed several classical piano pieces and continues to create music today.


Jim Mullis
Chief Mad Scientist
It's no surprise that Enzo Unified Co-Founder Jim Mullis is also a musician. The jazz songwriter is a creative soul who, in addition to keyboard and guitar, works his magic with ones and zeros. He came to technology by way of electrical engineering after working on a digital processing project early in his career.

Innovating with technology is not just a vocation for Jim, it's a passion. Although he finds peace and tranquility tending to his central Florida farm and the four goats he owns, he is a master at the fast-paced development needed in bringing technology products to market.

His background includes a wide and varied list of projects that were firsts of their kind, including the software for the first-ever laser light show in Times Square and the first voice-command controls for a laptop originally designed for law enforcement.

Much of Jim's experience involves very large databases and the requirement to manage data efficiently. As one of the first technology team members at Database Technologies (now a division of Choicepoint called DBT Online), he created the first data platform with no data limits. The system featured an ability to process 23 terabytes of data in just a few hours, a leading-edge innovation at the time. Because of Jim's pioneering approach to large data problems, past clients have frequently included federal law enforcement agencies, such as the DEA, FBI and Justice Department.

As an early adopter of cloud technology, Jim sees the friction occurring between the promise of efficiency and the reality of today's data management status quo, rarely delivering on the promise without large investments in software and man hours. His pioneering concepts behind Enzo Unified create more access and control of data than ever before – regardless of the source.

As Chief Mad Scientist, Jim oversees all new development for Enzo Unified, adapter build outs and custom development requests.

When he's not tending to the goats, Jim's collaborating and creating new music in his spare time.


CV Eaton
Implementation Solutions Wizard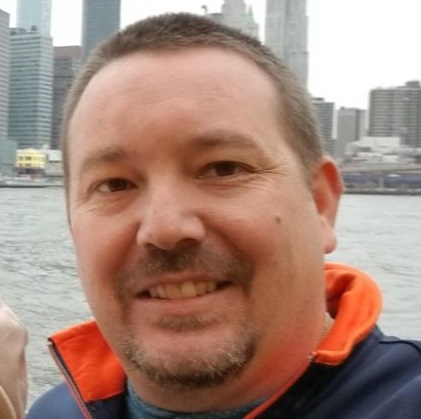 The director of Enzo Unified's implementation services is CV Eaton. CV is "fluent" in both business speak and tech speak, making him an important interlocutor that ensures Enzo Unified deployments are set up properly for the unique needs of each client. From technical specifications to adapters to companion software implementation, CV's team works to ensure a speedy and smooth installation for Enzo Unified at the corporate level.

Although most small and mid-sized businesses can perform their own Enzo Unified deployments, many companies have unique or disparate data sources that require additional integration support. CV helps design processes and solutions from legacy systems and establishes technical specifications for brand new custom adapters.

CV also serves as the sales arm of Enzo Unified, providing product demos and discovery material to internal client teams as needed. CV's background includes roles as Vice President of Applications and Development, as well as Information Services Manager in the financial industry, Information Technology Director in the Consumer Retail space and Business Systems Director in the beverage distribution industry.


Wendy Eaton
Business Process Maven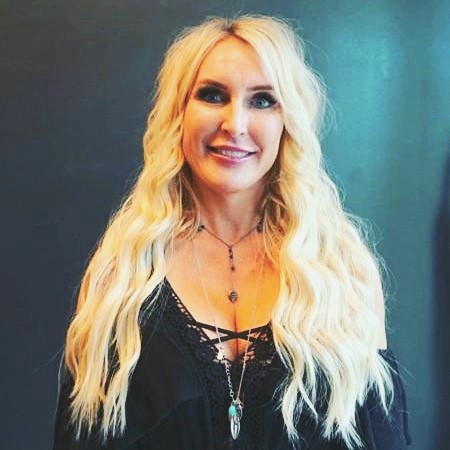 Wendy teams up with her husband CV to bring our clients a full-service solution. An expert at process improvement, she leads the effort to define client goals and measure current performance with an eye toward helping identify opportunities to streamline. Her work is squarely focused on helping business owners and department leads in maximizing systems, work flows and resources.

Wendy brings with her a strong background in Accounting, Finance, Economics and Human Resources, giving her a valuable perspective as a bridge between business needs and tech. Her past roles include Controller in the beverage distribution, banking, healthcare and insurance industries. General Manager in the construction industry, as well as Director of Human Resources. In 2008 utilizing her broad business knowledge and finance background she formed her own businesses and devoted her time to consulting with businesses to help them streamline their processes to increase profitability and enhance cashflow. Using her analytic and strategic talents to implement process improvement initiatives have led to significant savings, in one case cutting a 12-day process to 2 days using Enzo. Wendy appreciates the significant resource-saving opportunities available with Enzo Unified and helps clients take full advantage of this new tool in the arsenal of process improvement.


---